Following the Group Show Opening on the 24th of June, featuring international artists Silvia Idili, Tada Koiichiro, Luke Chueh, and Clementine De Chabaneix, we are pleased to announce an exclusive Meet & Greet afternoon with artist Luke Chueh atDorothy Circus Gallery.
You'll get the opportunity to meet the artist in person while enjoying our luxury limited-edition tea and artisanal chocolates made with the world's finest cocoa beans.
The event will take place on the 24th of June, from 16:30 in our Rome venue located in Via dei Pettinari and on the 30th of June, from 15:00 until 20:30 in our London venue located in the Connaught Village.
The event is strictly RSVP and limited capacity, so reserve your ticket now. Don't miss it!
About the artist
Born in Philadelphia, but raised in Fresno,Luke Chueh studied graphic design at California Polytechnic State University in San Luis Obispo, where he earned a BS in Art & Design (Graphic Design concentration). He was employed by the Ernie Ball Company, working in-house as designer/illustrator where he created several award-winning designs and was featured in the design annuals of Communication Arts and Print Magazine. Meanwhile, he also created, produced, wrote, designed, edited, and published "E.X.P.", a zine dedicated to the "Intelligent Dance Music (IDM)" genre.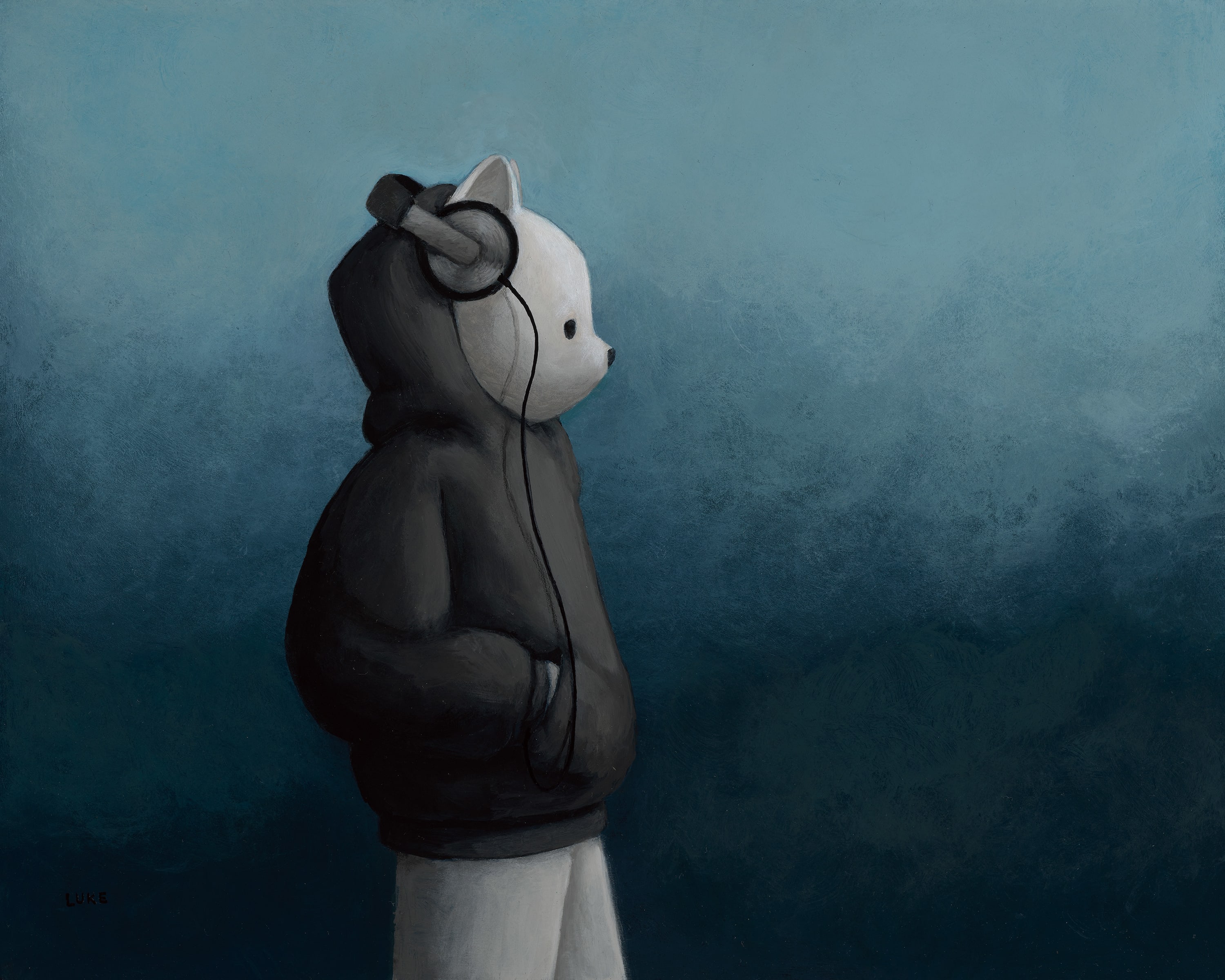 In 2003, Chueh moved to Los Angeles to further pursue a career in design. However, a lack of employment opportunities left him resorting to painting as a way to keep busy (a hobby he picked up while attending Cal Poly).He got his start when the Los Angeles underground art show, Cannibal Flower, invited him to show at their monthly events.Since then, Chueh has quickly worked his way up the ranks of the LA art scene, establishing himself as an artist not to be ignored.
Employing minimal colour schemes, simple animal characters, and a seemingly endless list of ill-fated situations, Chueh stylistically balances cute with brute, walking the fine line between comedy and tragedy. Chueh's work has been featured in galleries around the world, and some of his paintings have also been reinterpreted into vinyl toys.