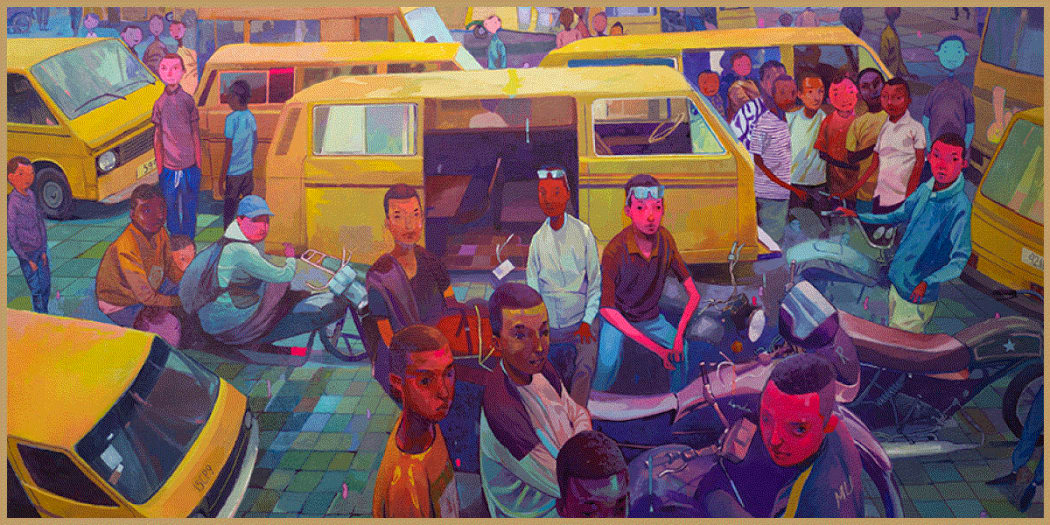 Andrew Hem was born during his parents' getaway from Cambodia in the wake of the Khmer Rouge genocide, the brutal regime that ruled Cambodia from 1975 to 1979, claiming the lives of millions of people.
Raised in Los Angeles, Hem developed his artistic imagery between the culture of the rural animistic society of his Khmer ancestors and the dynamic urban art of the tough LA neighbourhood where his family settled.
Fascinated by the Graffiti art movement from a young age, he honed his graphic, figurative and compositional skills on the walls of LA, before the walls of the city before following a passion for figure drawing to a degree in illustration from the Art Center College of Design, where he received a BFA in 2006.
His Graffiti background helped him develop a disciplined and productive work ethic and his passion for art and drawing was passed on to him by his father, who was previously an art teacher in Thailand.
"Draw on anything when you feel the urge to" - Andrew Hem
Hem's paintings often feature an individual within a group of figures. The artist focuses in on the single person who stares out from the canvas. With a cool palette that differs from life, Hem creates moody spaces that are removed from reality.
His artworks, made recognisable by the evocative palettes and the impressionist brushstrokes, convey visions and memories able to carry us through a time and place suspended between reality and dreams, in a spiritual landscape where the city and nature blend together as introspective protagonists.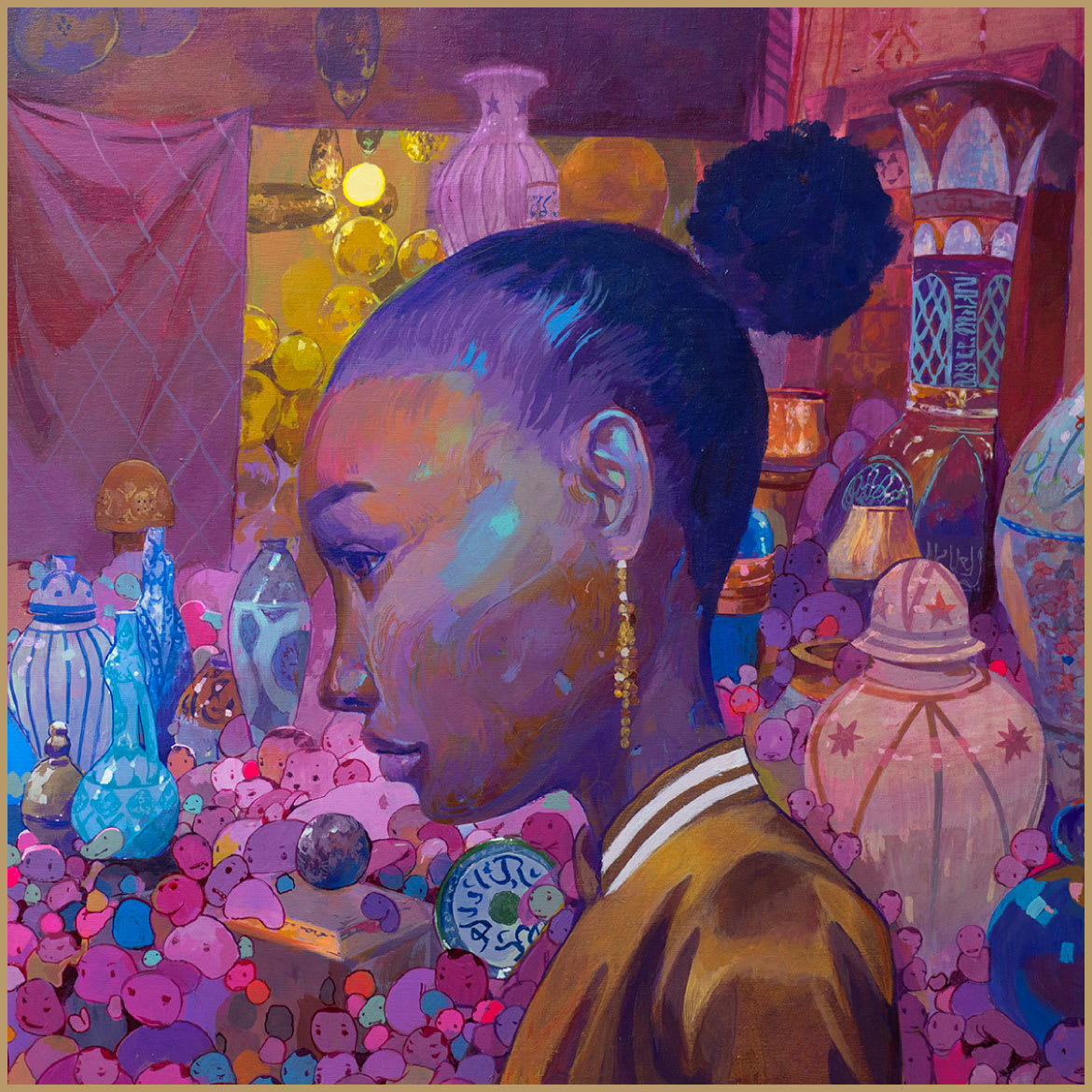 The landscapes he paints often depict places he has travelled to, conveyed through a surreal and dreamy sense, where everything is still with empty streets and old buildings.
Hem has been exhibited in the most prestigious galleries in California, New York City and in Europe with Dorothy Circus Gallery. He is also an accomplished illustrator and designer and has worked for big brands such as Adidas, Los Angeles Times and Sony Pictures.
Refuge, his latest solo show, has opened in November 2021 at Dorothy Circus Gallery London, with a Focus Show at Dorothy Circus Gallery Rome. View the exhibition here to learn more.