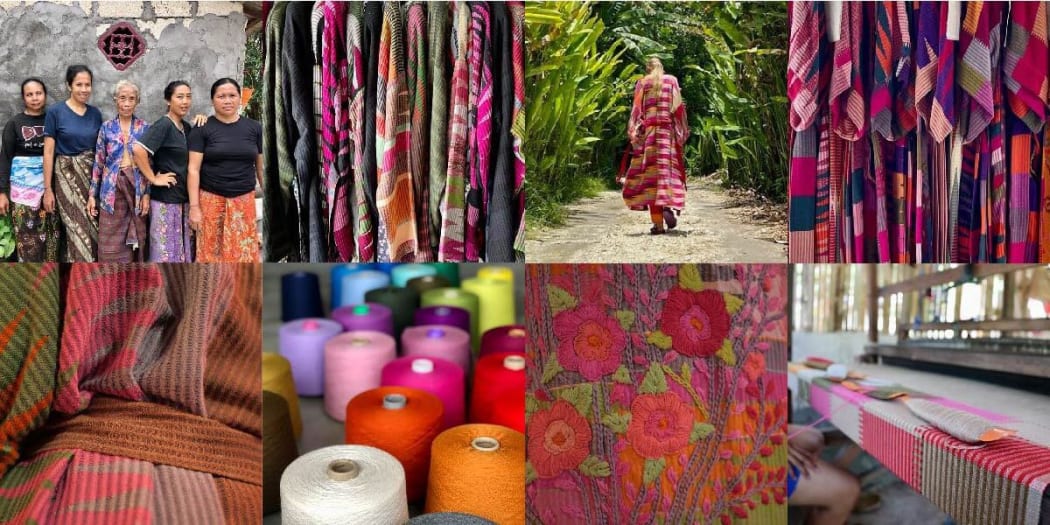 These are renaissance times in thread-based art, as every day more textiles go to another level and are affirming in the vocabulary of modern art, by developing methods of making artistic, creative and beautiful pieces.
With the women's liberation movement in the 1970s, textiles took its own revolution rising as Fibre art simultaneously with Feminist art and finally shook off the label of "craft" imposed by snobbery of the art lobbies Textile art was becoming at the same time both a conceptual and a political communication tool initiating a new life beyond the kitchen walls.
One of the most important and influential example of Master in the Textile is contemporary Japanese artist Chiharu Shiota, whose works explore the human existence across different dimensions by creating large scale thread installations.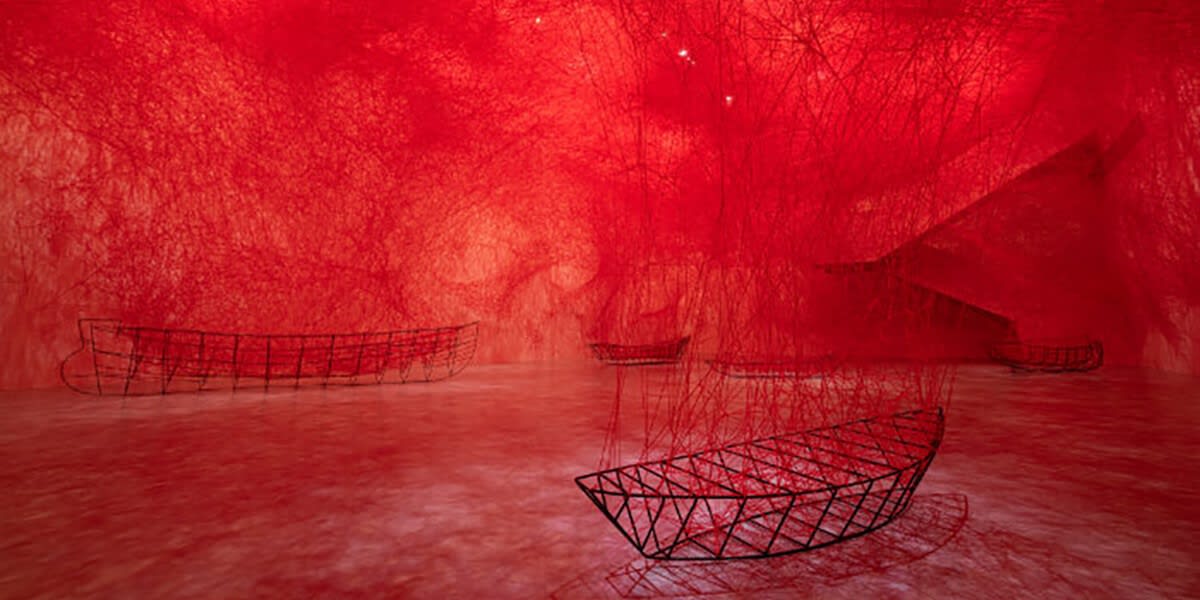 Now Berlin-based, Chiharu Shiota is known worldwide for her elaborate entangled labyrinths installations that conveys textiles into a surreal wave of performance arts embedding into blood-red, black or white threads, objects of personal significance such as clothes, keys, boats, suitcases, and even herself appearing almost like humans could weave webs.
'The single line of thread is like a line in a painting. With the thread, I am drawing in the air, in an unlimited space. With the material, I can create new spaces. They might be deconstructed after the exhibition, but they will live in the memory of the visitors forever.' (Chiharu Shiota for Wall Paper Magazine)
For the sense of touch, our Six Senses Concept Store, recently presented the gorgeous artworks by Flavia Itibere and are now proud to announce the new collaboration with the hand-made kimonos by Ikkimo.
Flávia Itiberê born in Curitiba, Brazil is a textile artist, wife of the painter Rafael Silveira. As wife of the painter Rafael Silveira, Flavia's early fashion life coexisted intensely with the art world, specially the creative process involved in create artworks and exhibitions. Year after year increasingly affected by her thoughts about the disposable aspect of the fashion industry she become inspired to move on the opposite direction, from the perishable to the permanent and started to create pieces of art in collaboration with Silveira.
From small intricate hand made embroideryes to large textile installations, Flavia Itibere artworks took place at major institutions in Brazil like the Oscar Niemeyer Museum and are part of important art collections in America, Europe and Asia. With four hands, they transform embroidery into paintings and installations that place the female figure as the center of their narratives. Each work has its own story and meaning. Flavia Itibere art converses with the spectator in the oneiric field, in the intimacy of thoughts, in the deepest origin of mental choices that precede external attitudes.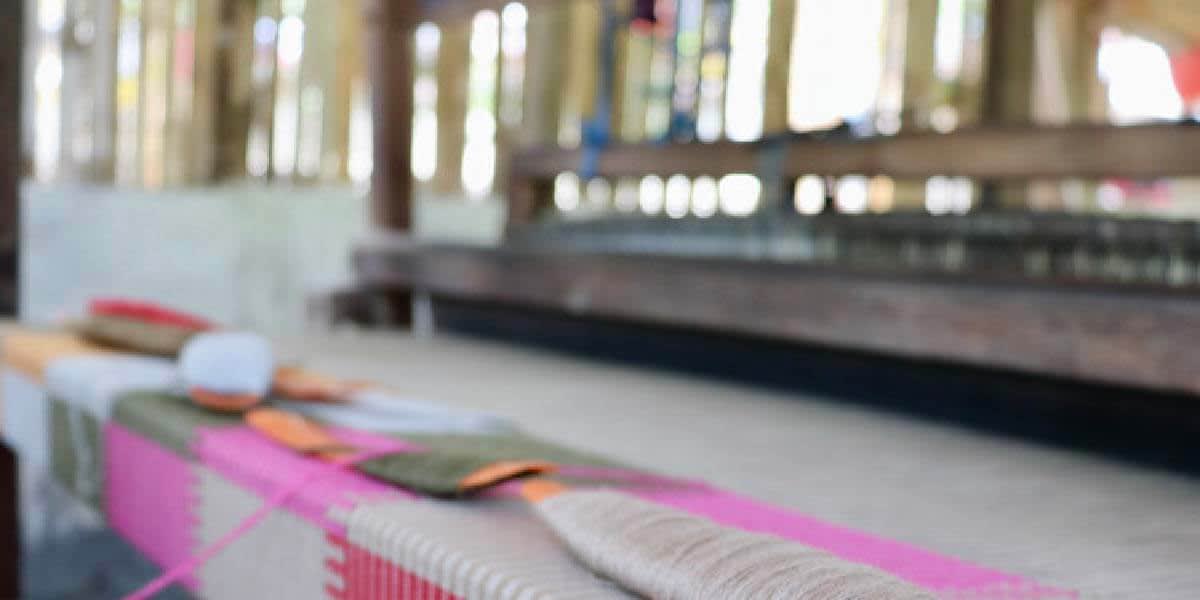 From Contemporary Art to Fashion Textile is blooming with creativity and thanks to the thoughtful research on sustainability carried on by independent brands it has become a status/statement that represents and tells who we are and what we stand for.
iKKimO's brand was born out of the admiration of the 'know-how' of artisans across the world. We live today in an extraordinary consumer society where everything looks alike, accumulates, is thrown away, becoming too quickly "has been". We no longer know where and how, what we eat, drink and wear is produced.
iKKim'O is timeless, authentic, conscious, different. It is a small production brand that goes back to the roots of "Less is more" and "Buy quality, not quantity". Everything is made locally, the production chain is short, but the process remains long and slow, hence the use of the term "slow fashion", literally and figuratively. iKKim'O collaborates with several artisans predominately based in Indonesia and South-East Asia with whom it develops an effective work-flow and exchange.
Each piece produced is unique and traditionally hand woven with natural new and recycled fabrics from cotton to cashmere. The patterns and materials differ in accordance with their provenance, reflecting the origin or the culture of the people, of the artisan who wove them. Most importantly, this craft preserves the know-how of the ethnic minorities from which they come from. Ever fewer, they dedicate their lives to it. They spend days, weeks, sometimes months making just one piece of clothing.
The one of a kind Art to Wear magistrally executed by IKKIM'O group of Indonesian artists is a trend which echos align with many other contemporary Artist's research in textile art. Recently the spanish street artist OKUDA San Miguel experimented to create a giant tapestry with the help of his mother and sister and the celebrated master of Pop Surrealism Gary Baseman has been commissioned by Coach's creative director Stuart Vevers and head of Ready to Wear Keith Warren to use one of his most representative character to become a sweater.