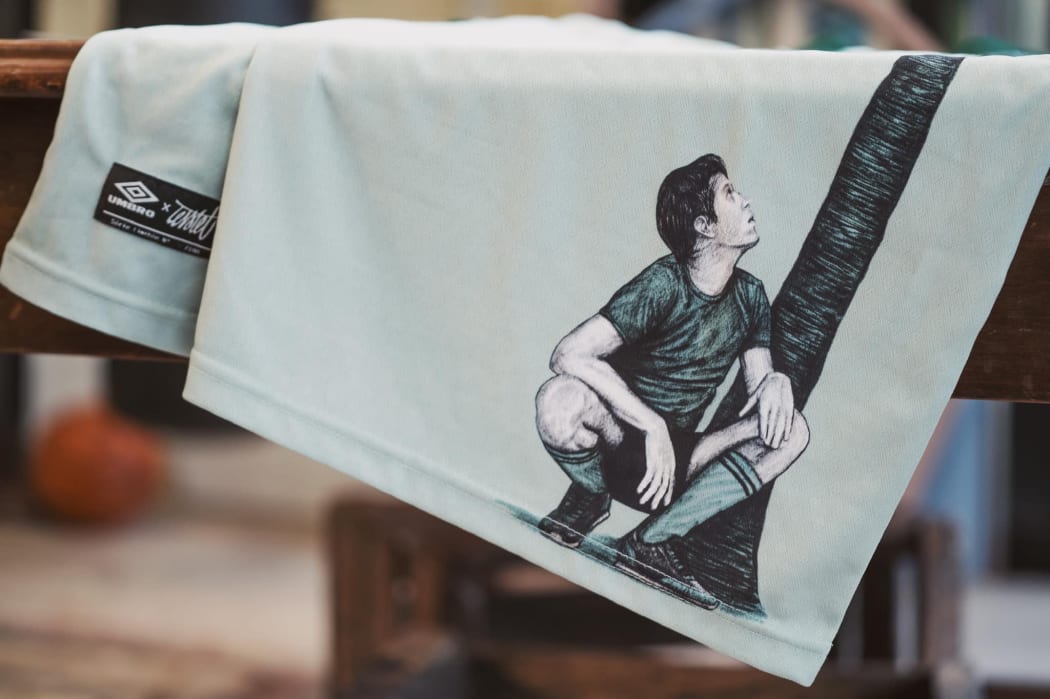 Creativity is born from play. This is the concept that stands behind the collaboration of Levalet, the french street artist showing with Dorothy Circus Gallery London from the 26th of March , and the sportswear brand Umbro.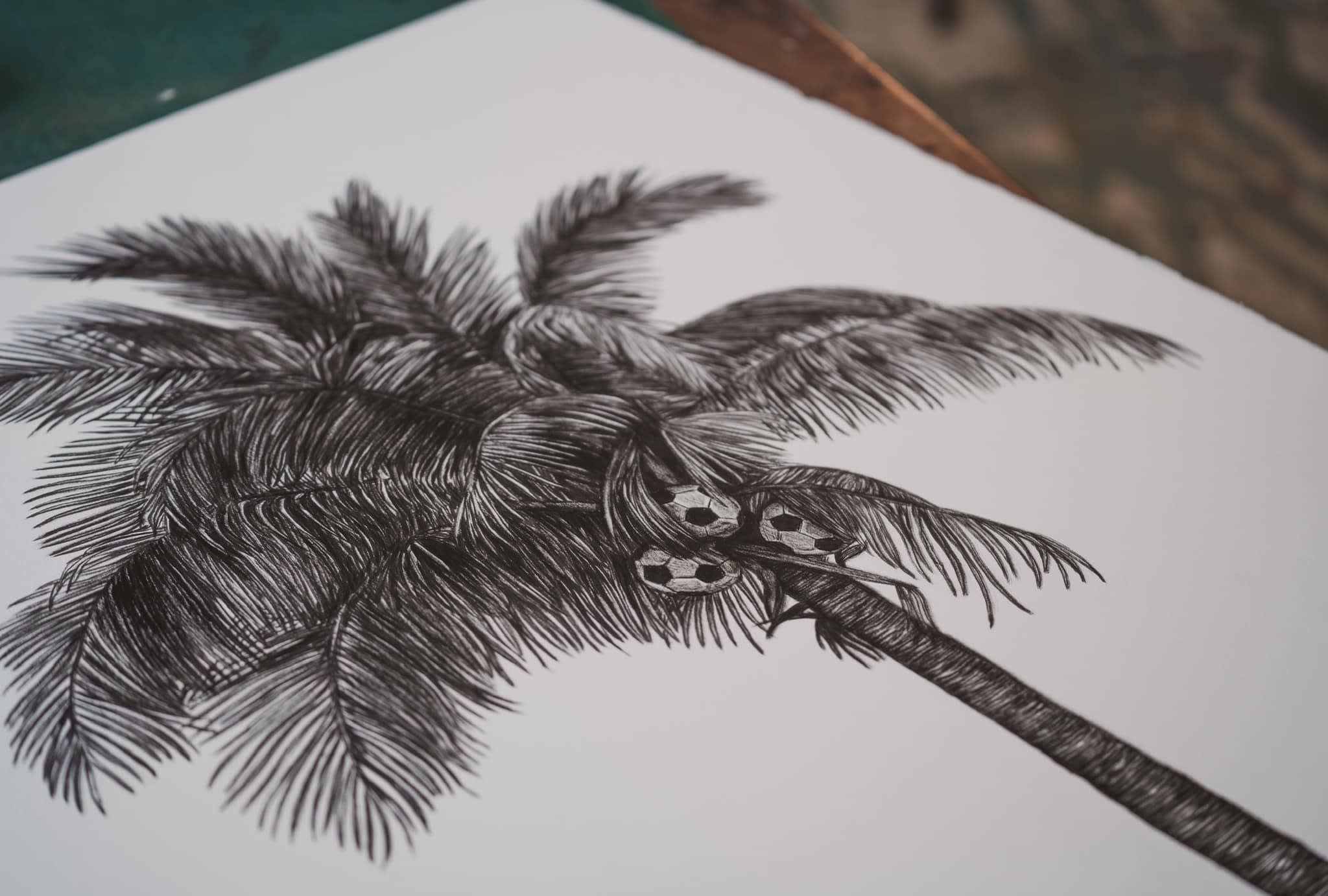 Fashion has always been looking for Art and artists in order to find inspiration, and collaboration between street artists and brands have been popular since the time Keith Haring started this habit, and is becoming a strategy always more appealing.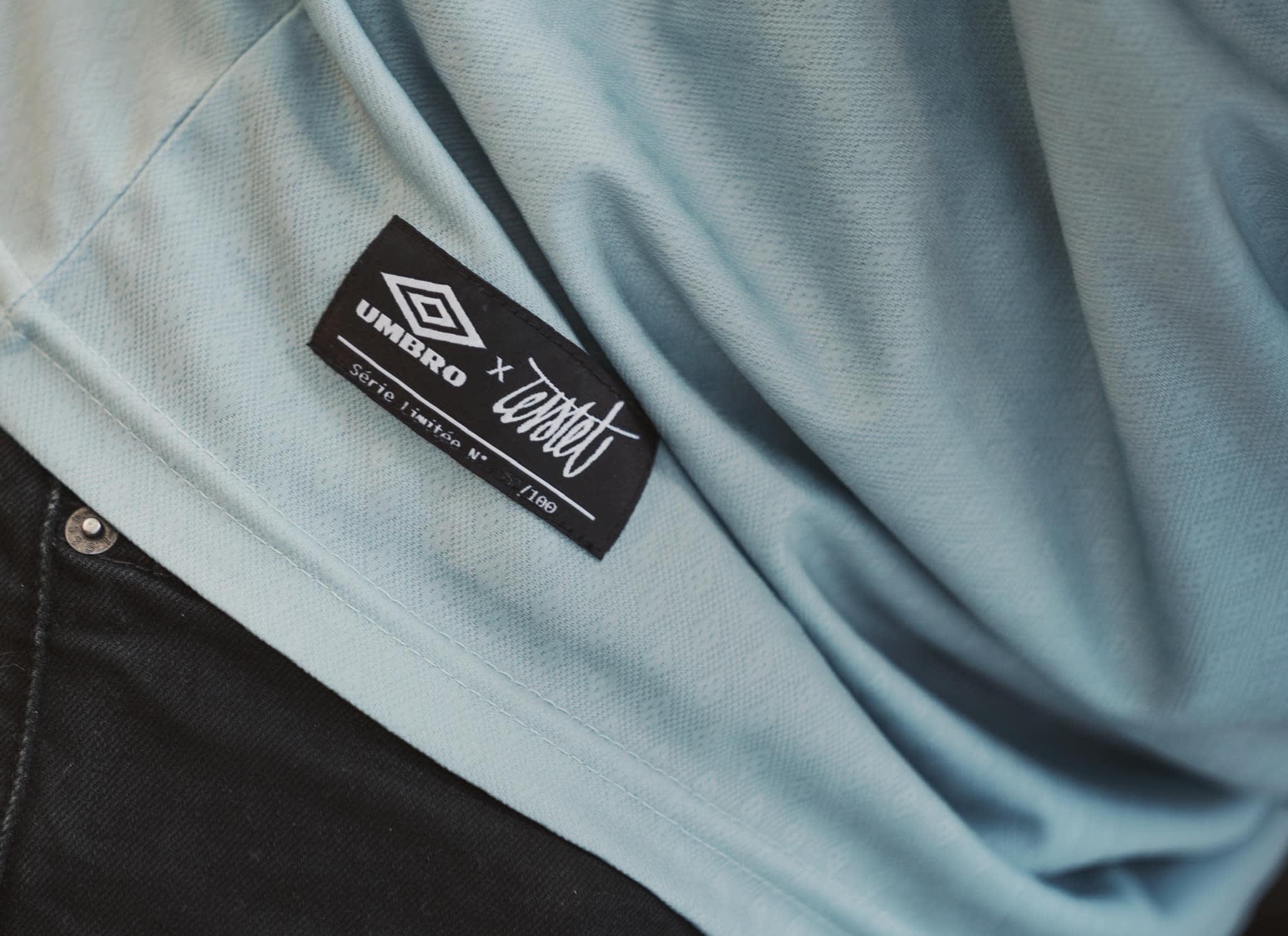 Accessibility is the keyword. If someone is passionate about his artworks not only they can get to purchase and original piece of Art, but now there is also the possibility to literally wear the artwork created by this young talent.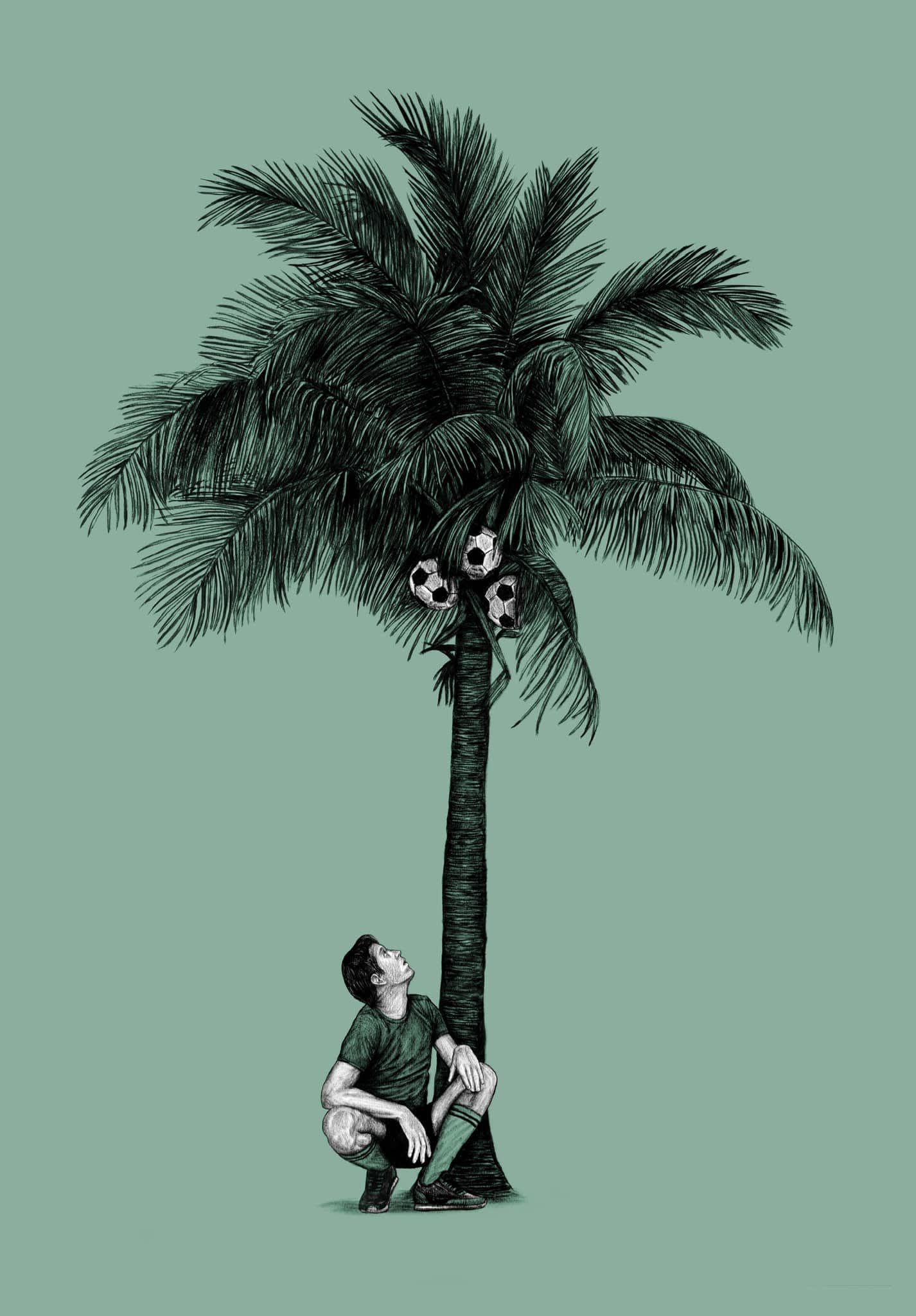 "My in situ approach consists in placing characters in the street, that interact with the architecture, or with elements of urban furniture, in order to create a narrative, and to create works of art that are a little bit at the crossroads between fiction and reality", he says in the short ad shared on line by the brand.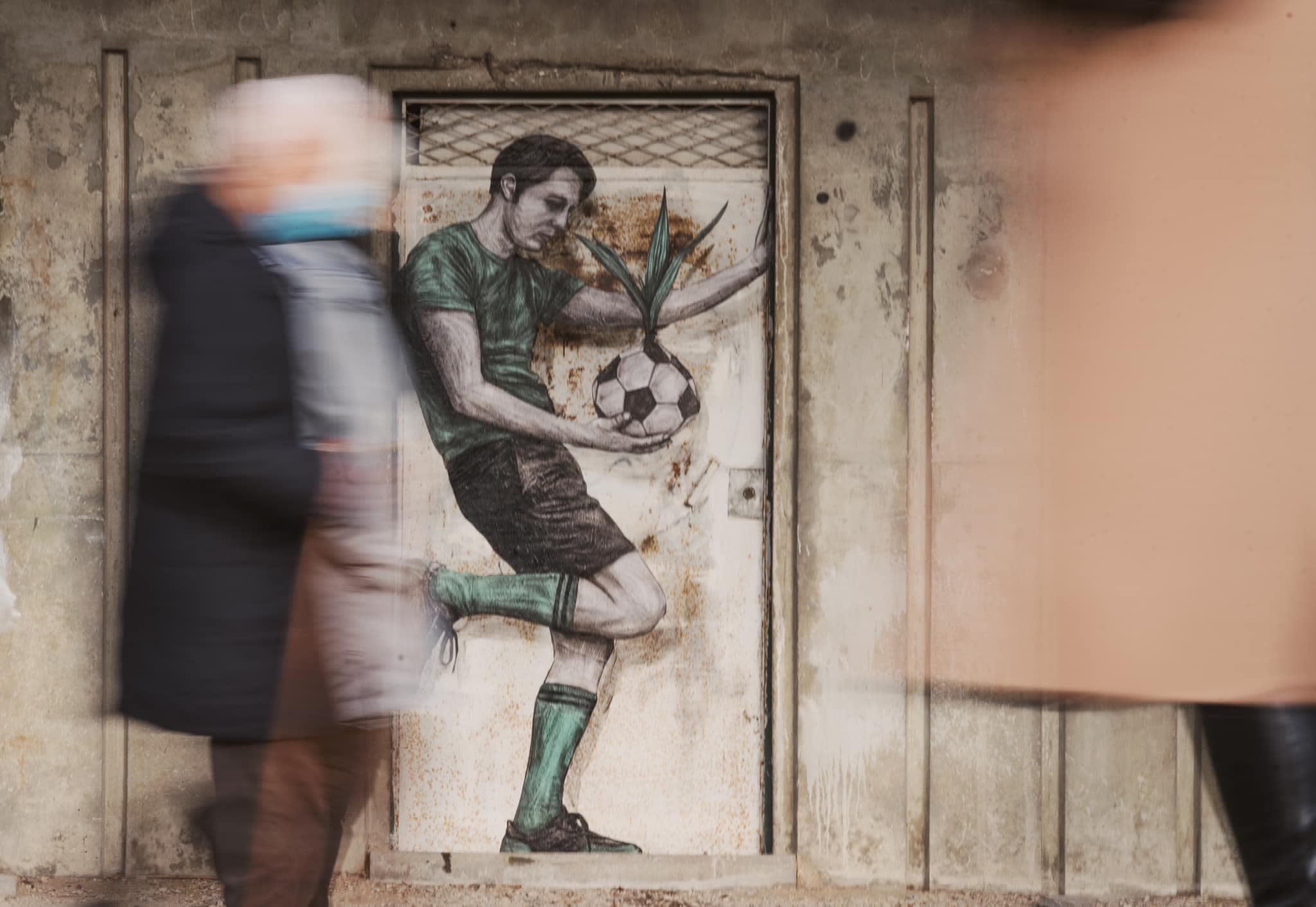 Worth to be mentioned is the fact that all profits from the sale of the shirts will be donated to the Démos association, which works for cultural democratization through orchestral music practice.
Also: the fabric is made of recycled material in Jacquart, which reveals a subtle tone-on tone diamond pattern on the entire jersey in refernce to the logo. The jersey features a badge designed by Levalet and transferred to the back of the jersey - a transfer for the Umbro logo - a woven label with the artist's signature numbered to authenticate the uniqueness of each jersey.