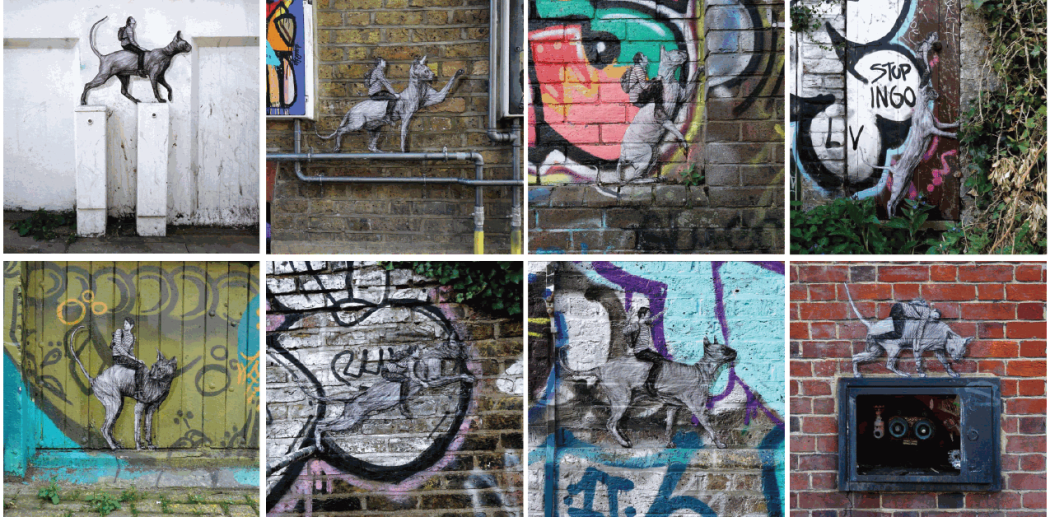 On the occasion of his solo-show "Let's Get Lost" at our premises Dorothy Circus Gallery London, the French Street Artist Levalet, took the opportunity to take with him to London his "Odyssey" project.
The Odyssey project is, as Levalet himself explains, a more classical narrative that borrows its structure from comics and cinema. There is a itinerant protagonist, Ulysses, who can be followed by the viewer though his journey. Levalet's Homeric protagonist meets other characters inserted in the narrative thread as well as real-life people since the works are in the streets.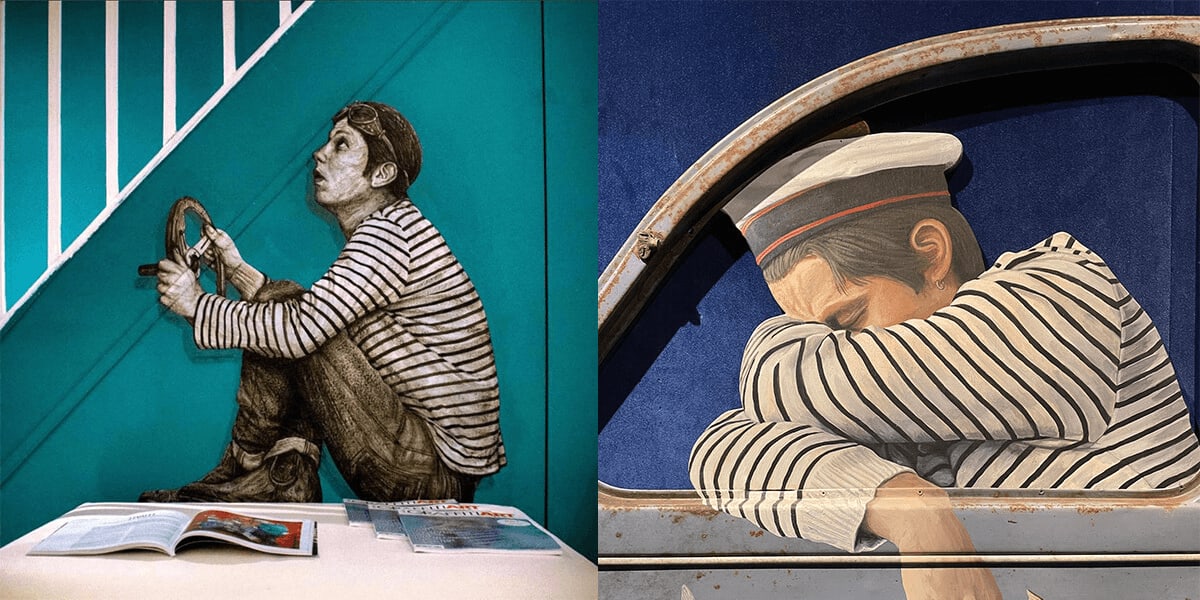 Levalet is trying to create a kind of poetical dissonance in his work, using his own narrative content. The Artist clarifies that with narrative potential he means all the elements present on the site that can be used as the starting point of a story or can evoke a particular context.
The Odyssey is, by Levalet's point of view, more a time-based story. The Artist thought this project and the adventures of his Ulysses wanted to push story-telling further and to explore a new form that is still vague and a bit strange. The story of this Homeric protagonist by Levalet unfold without a temporal ellipsis creating hectics scenarios and furthermore with no spacial coherence.
The Artist tries to produce coherent images in terms of narrative, but the episodes can also work and be read on their own by the viewer.
On the occasion of the opening event at Dorothy Circus Gallery, Levalet pasted up a beautiful artwork in our premises in London. This paste-up artwork is within the exhibition theme. The ten new works of "Let's Get Lost" showcased are still images of our passage in this life represented through car doors. The metropolitan narrative unfolds faithfully in examining the absurdity and paradoxes of human existence, aware of the frustration and sense of inadequacy that reflects a struggling yet happy humanity.
The Odyssey is as an itinerant project, his last paste-ups artwork has been spread around Camden Town, London, and before this last stop the previous episodes were pasted a few french cities (Marseille, Paris, Reims,...). Because of this traveling narrative of Ulysses episodes, the story could not be read all at one on site. But by following the artist post on Instagram, you can trace back and forward what ulysses has been up to and where he'll be stoping next.