Alex Face
is b
orn in 1981 in Chachoengsao, Thailand.
He l
ives and works in Bangkok.
Alex Face (Patcharapon Tangruen) is a Thai graffiti artist who expresses himself across street art, painting and enormous sculptures of bronze. His Street Art established itself in Thailand, subsequently achieving success in overseas cities thanks to the recognisable iconography with which the artist provokes the city's inhabitants through interventions in public spaces to reflect on contemporary social issues. His significant fame came in 2009 when he became a father, concerned about the becoming world in which his daughter lived when Alex introduced the main character of his works: a three-eyed child dressed in a ragged rabbit suit, inspired by his daughter, Mardi, who has sometimes her eyes closed and gives passerby a sense of weary vulnerability and wry look.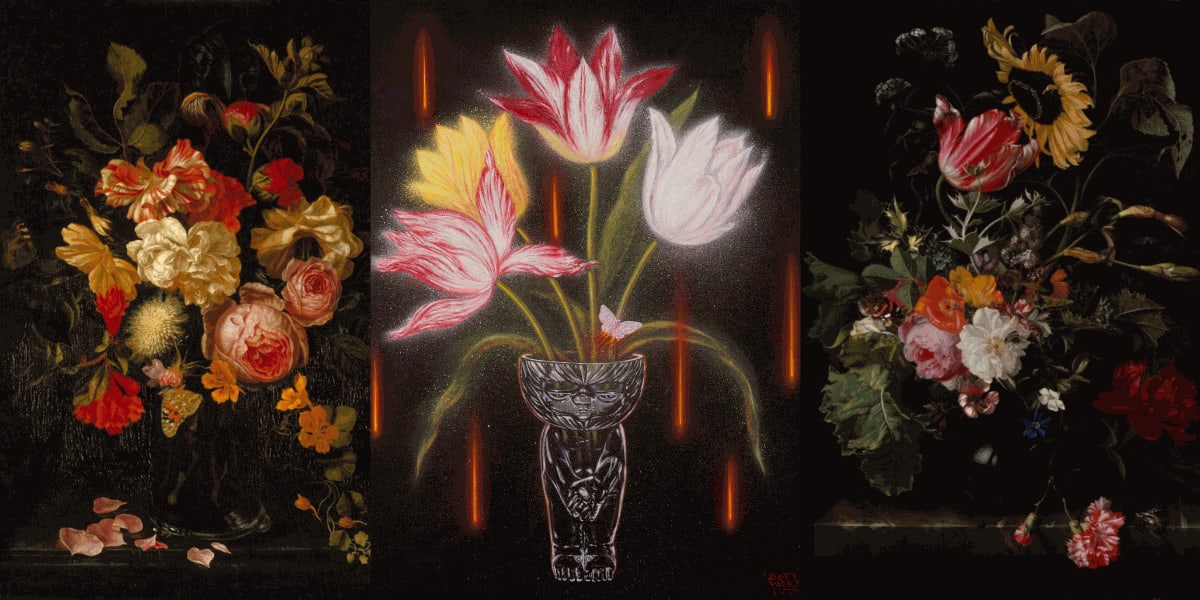 "This new body of work explores the dynamic relationship between past and future through a reimagined interpretation of classic vanitas paintings.
The neon elements represent the delicate dance between past and future, emphasizing the need to embrace change while staying grounded in genuine reality. At the same time, the fire elements convey the chaotic essence of life, amplifying the feeling of impermanence and urgency.
"Neon and Fire Vanitas" invites us to contemplate the intersections of history, modernity, and the bitter beauty of chaos in-between".
Alex Face
Where does the inspiration for Monument of Hope and then Neon and Fire Vanitas come from?
I get the inspiration from both exhibitions during the pandemic – in a sense that it makes me realize the uncertainty of things, including mural arts. They are also temporal and could just disappear as time goes by.
Why did you choose to express your poetic through the inspiration of still life from the 17th century? What connects you to the art of the past?
I personally like old masterpieces and paintings. Everytime I have an opportunity to visit and see these masterpieces in any museum, the actual pieces are even more impressive and inspiring.
The art history from each era in fact influences and passes down to the development of art to the present day. For example, the 18th century Dutch still life paintings themselves speak of these uncertainties of life – therefore it becomes my main inspiration for these paintings by incorporating my personal work elements in street art into them.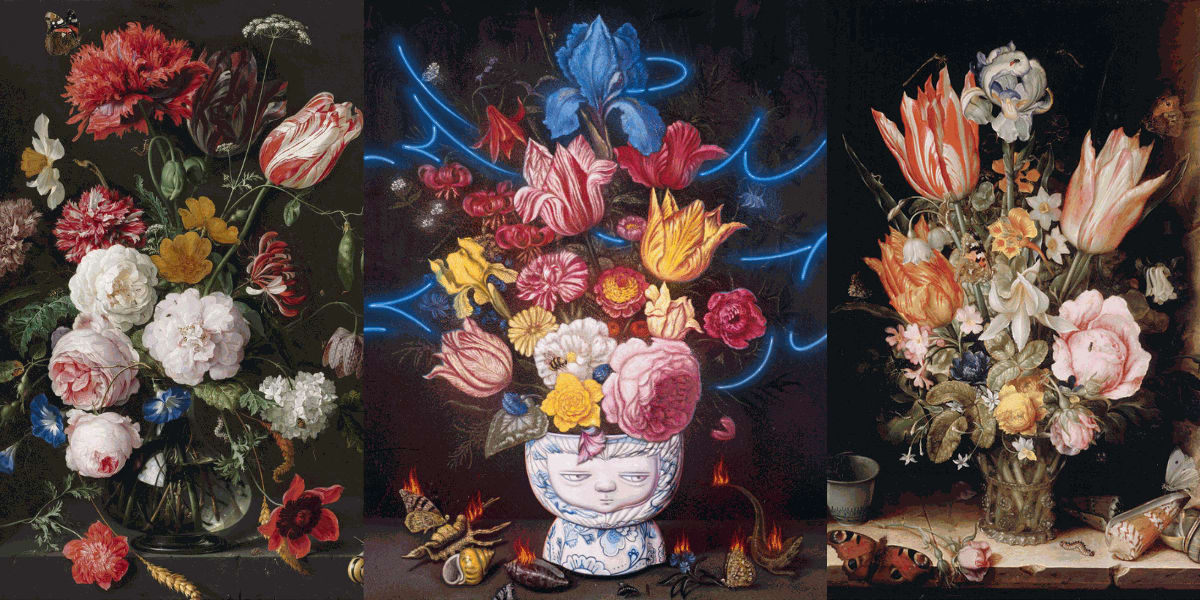 Your language is strong in classical painting as much as it is in spray can and graffiti. Which soul prevails in your mission as an artist, that of the street artist or that inside the museum?
Actually, I love both languages; the classical one and the street one and try to incorporate the two of them together in my practice as an artist.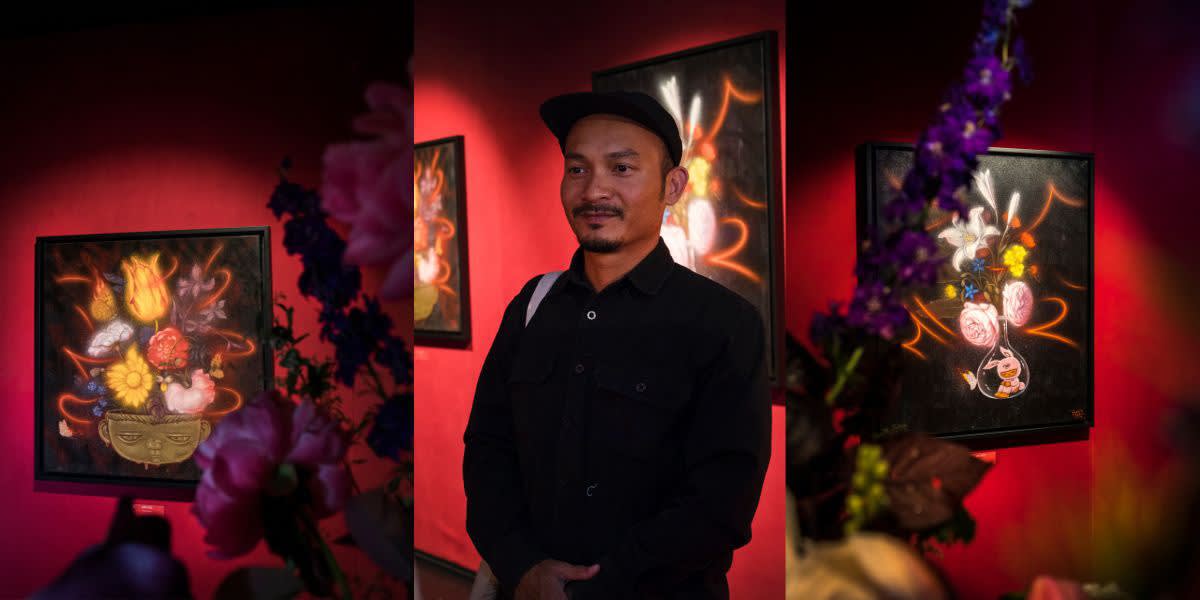 "Still life is one of the most philosophical of painterly modes. It asks: Can something be real and an illusion at the same time? What gives things value beyond their immediate use?Is this world we live in really anything beyond a bunch of random stuff?
This is the power of still life. It's here, more than any other mode of art, that this social and economic life of things becomes visible." (The New York Times)