After inaugurating our 2023 program with a focus on the African contemporary scene with Samson Bakare, Torto Lawrence, Olasunkamni, Qhamanade and presenting for the first time new talents such as Damien Cifelli, Erkut Terliksiz, Gregory Rick, Indra Dodie an many more we are proud to continue to unveil our schedules which will bring on stage the incredible new body of works by
Yokoteen, Kazuki Takamatsu, Alex Face, Scott Musgrove, Ryoko Kaneta, Millo, Fatima Ronquillo, Afarin Sajedi, Mayuka Yamamoto, Moe Nakamura, Karin Iwabuchi, Andrey Remnev… And an all ne selection of Artists for the group show The Train of Wonder featuring: Fandi Angga Saputra, Nouar, Kwang Hyun Kim, Esao Andrews, Fajar Amali, Leegan Koo, Thomas Ascott, Lei Xiao Han, Hiromi, Rene Cuvos and Valdo Manullang.
We pride ourselves in carefully evaluating our selection for this year not just considering the solid long-term investment as pivotal for the collectors but as dreamers and incurable romantics that see art as contact to intangible parallel world, to the spere of feelings and of surreal from where inexplicable emotions come.
Looking forward to explore with You the land of magic inspired by the number 23's alchemy, hovering between mathematical and magical formula we are here to present to you our 2023 program inspired by the numerological meaning of this year which still surprises us with it's appropriate coincidence:
"In numerology, number
23 represents a companionable essence expressing a personal sense of freedom
. It has many similarities to
number 5's as an adventuresome and witty existence and in addition brings with it companionship, diplomacy and creativity energies
."
In reference to this number's link to freedom symbology we dedicate to our 2023 the program in which the freedom of expression triumphs
, the topic which forces us, curators, to carry forward our research more than ever and to be once again pioneers of avant-gard, of the art of change and truth.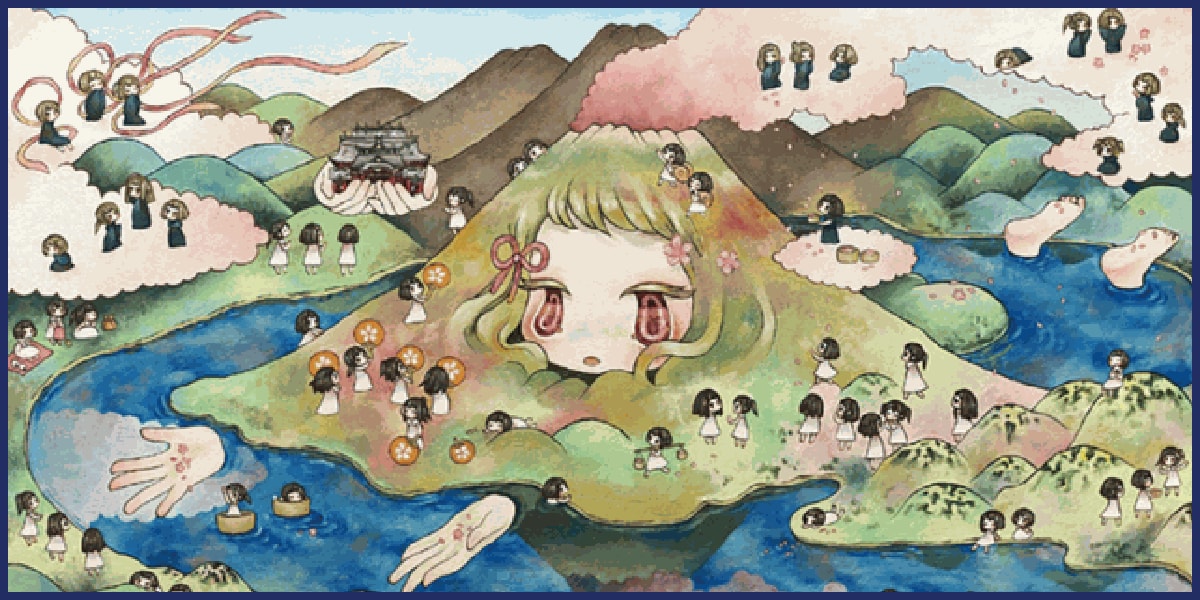 SNOW IN THE SUMMER BY RYOKO KANETA | solo show
14 JUNE 2023
On display for the first time at Dorothy Circus in a debut at our London venue is painter Ryoko Kaneta with a brand new series representative of her works taking inspiration from ancient Japanese philosophies. In the exhibition's artworks, Kaneta elaborates on the themes dear to her artistic research by celebrating nature as a generating force and simultaneously offering a starting point for reflection on the fragility of its balance. In the new series, the surreal landscapes are populated by characters searching for harmony between the human being and its land, intent on a playful but careful interaction with the forests, the sea and the mountains, as sacred and recurring element of the art of Kaneta while involved in a continuous transformation caused by drastic climatic phenomena.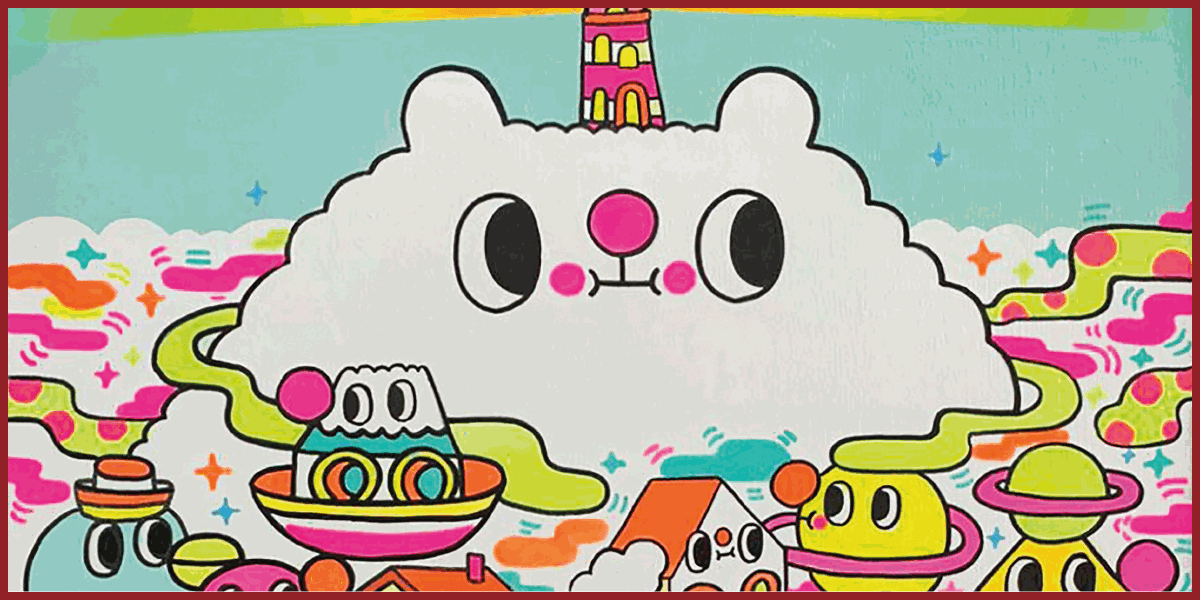 MESSY DESK | FOCUS SHOW
16 JUNE 2023
Dorothy Circus Rome is excited to announce its latest focus show featuring Hong Kong street artist, Jane Lee, better known as Messy Desk. Lee's vibrant and colorful canvases are inhabited by pop and cartoonish creatures that transport the viewer inside a video game-like experience. The works are full of hidden treasures waiting to be discovered by the viewer, creating an adventure full of excitement and wonder. After spending time in France at the Hong Kong Design Institute in 2010 and later joined the "Discovery Scholarship" Program by the Institut d'Études Supérieures des Arts in Paris in 2011, her illustrations were influenced by the European bandes dessinées. Her works are populated with natural elements and colorful, humanized animals, each one depicting a detailed and explosive narrative.

MILLO | Solo show
30 JUNE 2023
On Dorothy Circus Rome's red walls, the monochromatic urban landscapes populated by Millo's curious characters pop up again. In a journey to discover the intriguing labyrinths of the psyche, a path that is both introspective and social, Millo's canvases express the fragility of human existence by winking at the importance of individual and collective growth in relation to the time and place in we live in. In a brand new series of 16 canvases, the artist refers to the theme of love and bonds dear to him.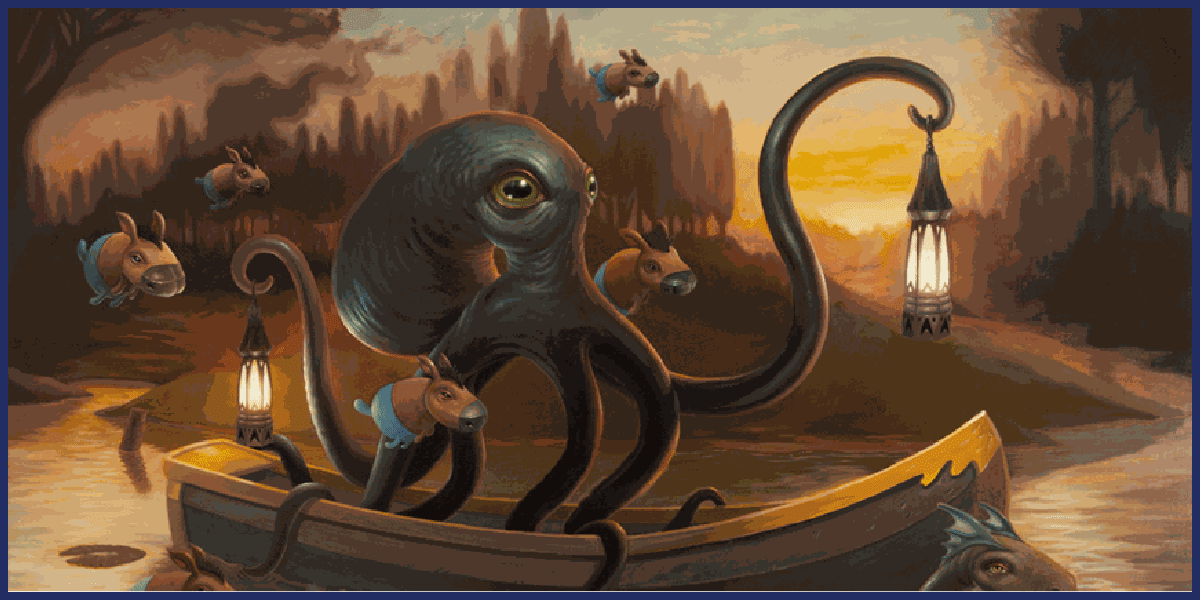 SCOTT MUSGROVE | FOCUS SHOW
6 JULY 2023
DCG London is excited to announce the London debut of American artist Scott Musgrove, known for his attention to present-day environmental issues, combined with a unique sense of humor. In his new solo exhibition, Musgrove aims to awaken our deep spirit to handle urgent global issues that affect humanity at all levels. Musgrove's surreal universe explores the idea of eternity that surpasses the dangers of time, and his strange and awkward creatures attempt to stay in the observer's memory. For Musgrove, the extinction of memory is the true death, the final passage of no return. He uses fantastic and dreamy images to preserve our primeval heritage and help pass it to future generations. This extraordinary exhibition will challenge the viewers with a unique idea of eternity in which we are all linked through Art.